Research on the effects of sulfur on characteristics of sulfur bituminous binder (SBB) and hot mix asphalt – sulfur (HMAS)
Nguyen Thu Trang

University of Transport Technology, No 54 Trieu Khuc Street, Thanh Xuan, Hanoi, Vietnam

Tran Ngoc Hung

University of Transport Technology, No 54 Trieu Khuc Street, Thanh Xuan, Hanoi, Vietnam

Pham Huy Khang

University of Transport and Communications, No 3 Cau Giay Street, Hanoi, Vietnam

Bui Xuan Cay

University of Transport and Communications, No 3 Cau Giay Street, Hanoi, Vietnam

Bui Ngoc Kien

Thuyloi University, No175, Tay Son, Dong Da, Ha Noi, Viet Nam
Email:
trangnt@utt.edu.vn
Từ khóa:
Bitumen, sulfur, sulfur bituminous binder, hot mix asphalt, hot mix asphalt sulfur
Tóm tắt
Sulfur in SBB has been found to occur in three different forms: (1) chemically bonded, (2) dissolved in bitum, and (3) crystalline sulfur which generally exists in the form of discrete tiny particles dispersed in asphalt depending on sulfur content was added to bitumen, mixing temperature and time of a given mixture. At extraction temperatures (20 and 50oC), sulfur crystallizes and acts as a filling agent. It organizes the structure of the asphalt concrete and increases the thermal stability, hardness, and resistance of asphalt concrete to rutting. Due to the progressive restructuring of the modified sulfur in the mixture, the paving mixture made with modified sulfur takes several days to develop its final strength. This paper investigates the effect of time on the properties of SBB and HMAS. Experimental results show that by the time, the crystallization of sulfur in SBB has effects on SBB properties (penetration, softening temperature) and HMAS properties (Marshall stability, Marshall flow)
Tài liệu tham khảo
[1]. H. H. Weber, W. C. McBee, New market opportunities for sulphur asphalt, Sulphur markets today and tomorrow, Biennial International Symposium, 7th, Washington, D.C., 2000, pp. 24.
[2]. J. C. Nicholls, Review of shell thiopave sulfur - extended asphalt modifier, TRL Report TRL672, 2009.
[3]. Federal Highway Administration, An Alternative Asphalt Binder, Sulfur Extended Asphalt (SEA), FHWA-HIF-12-037, 2012. https://www.fhwa.dot.gov/pavement/asphalt/pubs/hif12037.pdf
[4]. D. Timm et al., Evaluation Of Mixture Performance and Structural Capacity of Pavements Using Shell Thiopave, Report No. NCAT 09-05, 2009. https://www.eng.auburn.edu/research/centers/ncat/files/technical-reports/rep09-05.pdf
[5]. V.A. Gladkikh et al., Eco–friendly high-performance pavement materials, IIOABJ, 2016, pp. 453-458. https://www.iioab.org/articles/IIOABJ_7.S1_453-458-1.pdf
[6]. M. Al-Mehthel et al., Sulfur extended asphalt as a major outlet for sulfur that outperformed other asphalt mixes in the Gulf, The Sulphur Institute's (TSI) Sulphur World Symposium, in Doha, Qatar, 2010, pp. 12-15. https://www.sulphurinstitute.org/pub/?id=a03b8cac-d39b-e0e4-e48e-7e6cc11e995c
[7]. J.P. Mahoney et al., Sulfur Extended Asphalt Laboratory Investigation - Mixture Characterization, Report No WA-RD 53.2, 1982. https://www.wsdot.wa.gov/research/reports/fullreports/053.2.pdf
[8]. D. J. Strickland et al., Performance properties of sulphur-extended asphalt mixtures with SEAM, Permanent International Association of Road Congresses (PIARC) World Road Congress, Paris, France, 2007, pp. 17-21. https://www.piarc.org/en/activities/World-Road-Congresses-World-Road-Association/Congress-Proceedings
[9]. A. M. O. Mohamed, M. M. El Gamal, Sulfur concrete for the construction industry, UAE University, Al Ain, United Arab Emirates, 2010.
[10]. I. Gawel, Chapter 19 Sulphur-Modified Asphalts, Developments in Petroleum Science, 40 (2000) 515-535. https://doi.org/10.1016/S0376-7361(09)70290-0
[11]. R. Djimаsbе et al., Research of the technology for the production of modified sulfur bituminous binders, 2018. https://doi.org/10.20914/2310-1202-2018-2-270-274
[12]. The Shell Bitumen Handbook, 6th edition, 2015.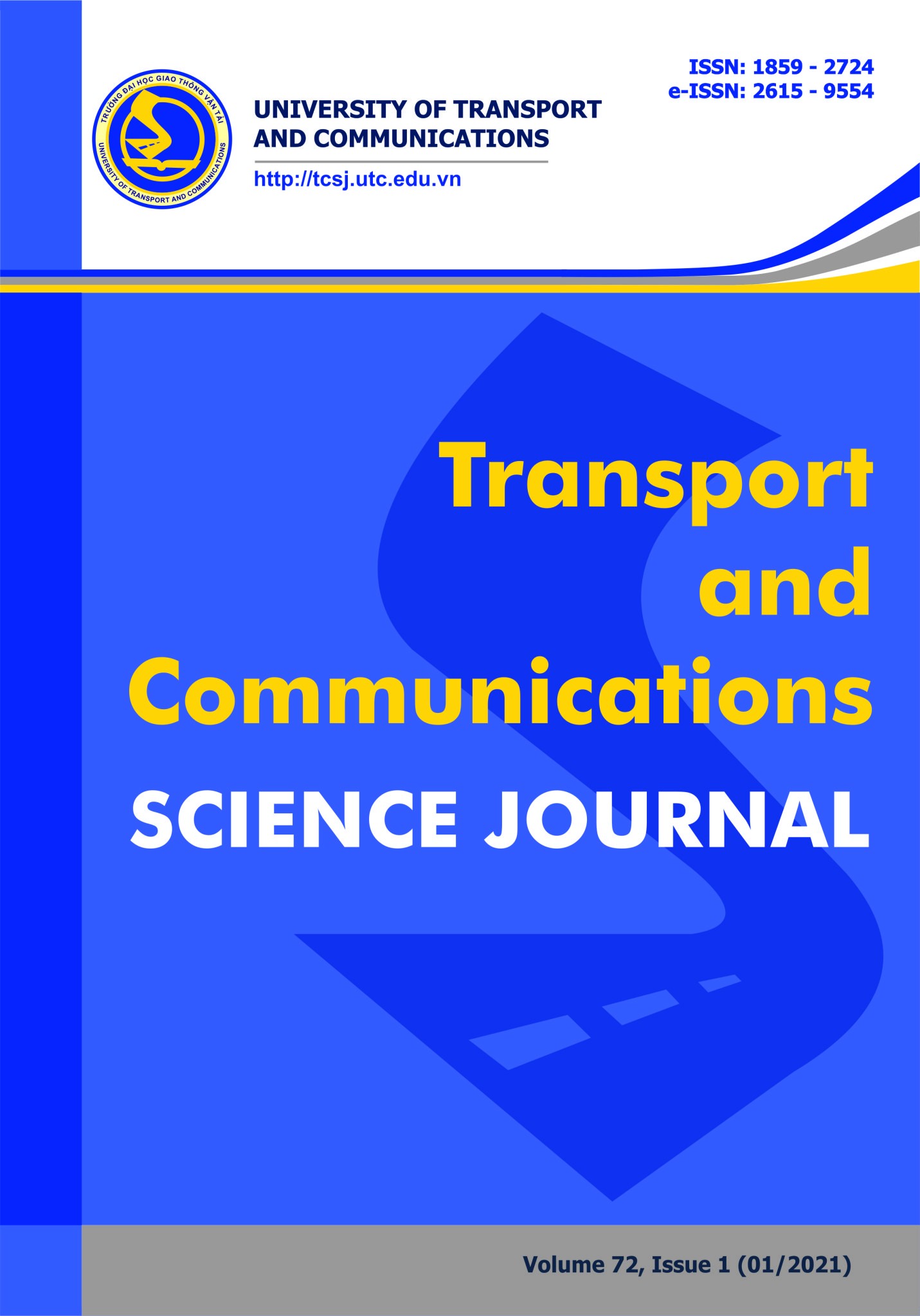 Nguyen Thu, T., Tran Ngoc, H., Pham Huy, K., Bui Xuan, C., & Bui Ngoc, K. (7600). Research on the effects of sulfur on characteristics of sulfur bituminous binder (SBB) and hot mix asphalt – sulfur (HMAS). Tạp Chí Khoa Học Giao Thông Vận Tải, 72(1), 33-45. https://doi.org/10.47869/tcsj.72.1.5