Influence of fly ash and blast furnace slag on characteristics of geopolymer non-autoclaved aerated concrete
Tuan Anh Le

Faculty of Civil Engineering, Ho Chi Minh City University of Technology, Vietnam

Vietnam National University Ho Chi Minh City, Vietnam

Thuy Ninh Nguyen

Faculty of Civil Engineering, Ho Chi Minh City University of Technology, Vietnam

Vietnam National University Ho Chi Minh City, Vietnam

Quoc Phong Huu Le

Faculty of Civil Engineering, Can Tho Technology of University, Vietnam

Sinh Hoang Le

Institute of Research and Development, Duy Tan University, Da Nang, 550000, Vietnam

Faculty of Natural Science, Duy Tan University, Da Nang, 55000, Vietnam

Khoa Tan Nguyen

Institute of Research and Development, Duy Tan University, Da Nang, 550000, Vietnam

Faculty of Civil Engineering, Duy Tan University, Da Nang, 550000, Vietnam
Email:
nguyentankhoa@duytan.edu.vn
Từ khóa:
Geopolymer, fly ash, blast furnace slag, autoclaved aerated concrete, strength.
Tóm tắt
Geopolymer materials are known as sustainable and environmental material. The main constituents of geopolymer material are alumina and silicon, which can be activated in an alkaline environment. In this paper, the reaction of alumino-silicate materials in the alkaline agent is investigated on geopolymer non-autoclaved aerated concrete (GNAAC). The main constituents of GNAAC are fly ash (FA), blast furnace slag (BSF), lime, gypsum, aluminium powder, and alkaline solution. In the mix proportions, FA and BSF are used to replace crushed sand and cement. The results indicate that the GNAAC can be produced similarly as traditional autoclaved aerated concrete. Besides, the flow diameter of the mixture using blast furnace slag is lower than that of fly ash. The temperature and expansion ability decrease with an increase in FA/BFS – Lime and alkaline content. Furthermore, the compressive strength of GNAAC can be determined by synthesizing geopolymer without steam and pressure curing conditions.
Tài liệu tham khảo
[1]. RILEM Technical Committees, Autoclaved aerated concrete, Properties, testing and design, 1993.
[2]. T. T. Mitsuda, K. Sasaki, H. Ishida, Influence of Particle Size of Quartz on the Tobermorite Formation, in Advances in Autoclaved Aerated Concrete, Edited by F. H. Wittmann, Balkema, 1992, pp. 19-26.
[3]. G. Li, X. Zhao, Properties of concrete incorporating fly ash and ground granulated blast-furnace slag, Cem. Concr. Compos., 25 (2003), 293-299. https://doi.org/10.1016/S0958-9465(02)00058-6
[4]. A. Fernadez-Jimenez, A. Palomo, M. Criado, Microstructure development of Alkaline-activated fly ash cement: a descriptive model, Cem. Concr. Res., 35 (2005), 1204-1209. https://doi.org/10.1016/j.cemconres.2004.08.021
[5]. P. Duxson et al., Understanding the relationship between geopolymer composition, microstructure and mechanical properties, Collois Surf. A Physicochem. Eng. Asp., 269 (2005) 47-58. https://doi.org/10.1016/j.colsurfa.2005.06.060
[6]. D. Hardjito, B.V. Rangan, Development and properties of low-calcium fly ash-based geopolymer concrete, Research Report GC1 Faculty of Engineering Curtin University of Technology Perth, Australia, 2005.
[7]. J. Davidovits, Geopolymer Chemistry and Application, 3rd ed., Geopolymer Institute, 2011.
[8]. K. T. Nguyen et al., Investigation on properties of geopolymer mortar using preheated materials and thermogenetic admixtures, Constr. Build. Mater., 130 (2017) 146-155. https://doi.org/10.1016/j.conbuildmat.2016.10.110
[9]. A. Allahverdi et al., Effect of blast-furnace slag on natural pozzolan-based geopolymer cement, Ceramics – Silikaty, 55 (2011) 68-78.
[10]. S. C. Pal, A. Mukherjee, S. R. Pathak, Investigation of hydraulic activity of ground granulated blast furnace slag in concrete, Cem. Concr. Res., 33 (2003) 1481-1486. https://doi.org/10.1016/S0008-8846(03)00062-0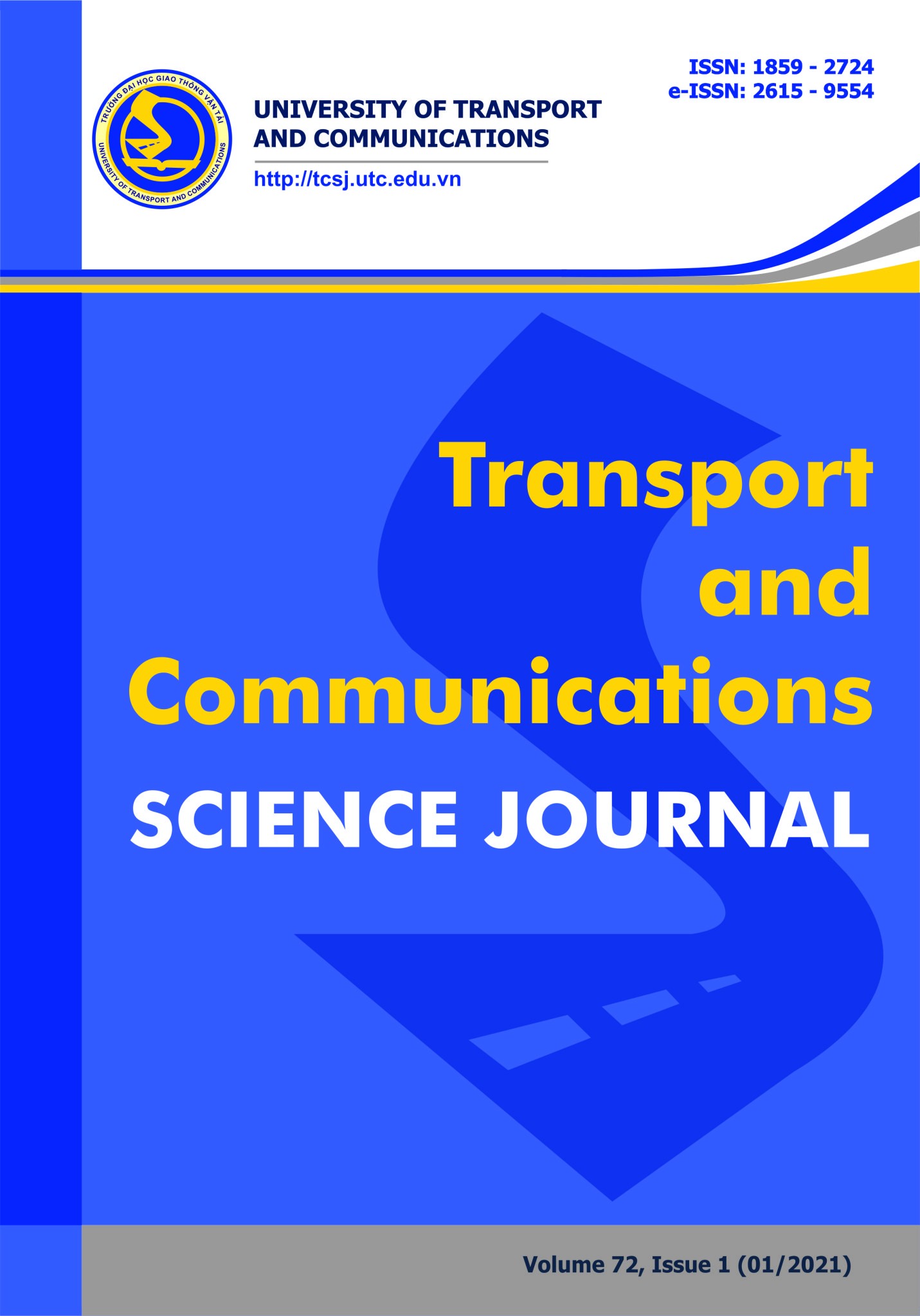 Tuan Anh, L., Thuy Ninh, N., Quoc Phong Huu, L., Sinh Hoang, L., & Khoa Tan, N. (7600). Influence of fly ash and blast furnace slag on characteristics of geopolymer non-autoclaved aerated concrete. Tạp Chí Khoa Học Giao Thông Vận Tải, 72(1), 25-32. https://doi.org/10.47869/tcsj.72.1.4